About Jess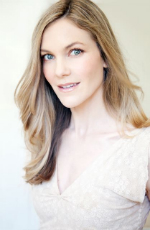 Based is Sydney's Northern Beaches, mobile hair & makeup artist Jessica Berg, is looking forward to making you look and feel your absolute best for any and all occasions. From Wedding Day Makeup, Fashion and Beauty Photo Shoots, Hair styling and Makeup Lessons, you can relax and feel at ease in Jessica's very experienced hands.
Jessica began a career in Fashion and Beauty as a model in 1991.
"Modelling gave me so many wonderful opportunities. I have travelled the world and have met some incredible people along the way. It opened the door for me into the world of makeup, style and hair, so I will always be grateful for my many amazing and exciting experiences".
Her career as a model was a very fortunate one, working with many of the top fashion designers, photographers and makeup artists around the globe.
Not long after her modelling career began, Jessica soon developed a keen interest in makeup and began doing jobs through word of mouth.
"Models often have to do their own makeup for shows. As I was doing up to 17 shows a season, I soon became very experienced. Backstage, other models would ask me to help them with their makeup and I really enjoyed being able to pass on what knowledge I could.
Before I knew it, I was working regularly doing weddings, special events and photo shoots."
Now Jessica has her own very successful business, working with a diverse range of clients on a weekly basis. She looks forward to meeting you and working with you soon, to help you achieve the perfect look for you!